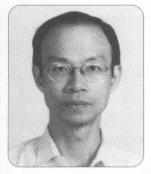 在臺灣的童年成長和學習階段,我的生活單純安定,但回想起來,總覺得那是一片茫然空白的日子。記憶中小時候的我,常坐在床頭想著自己的名字,浮在腦海中的這三個字,好像很陌生似的。
讀書、考試也是隨著時代潮流,沒想過自己的性向和興趣,喜歡的是文史,讀的卻是土木工程,服完兵役後,很自然就沒去從事工程方面的工作。後來考上「青年輔導會」辦的電腦班,結訓後,瞭解自己程式設計能力不足,恰好有老師介紹了出版公司的電腦叢書編輯工作,就一路走上了資訊類叢書、週刊、月刊的編輯生涯。
1989年十月,上人由美回臺,並在(桃園縣)大溪的妙法寺打皈依,我應好友邀約,一起去皈依了,上人賜名果欽。
皈依後,愚癡的我,一直沒認真學習佛法,也不用心去看上人的開示,只是去「臺北法界印經會」拜拜懺,或過年時拜千佛,當時很歡喜「印經會」給人的清淨的感覺。95年上人圓寂,到萬佛聖城參加上人的荼毘大典,體驗到「遂心滿願」的感覺。回來後,卻依然故我。
98年底,「印經會」組成了「智慧之源」編輯小組,小組成員於是有了定期熏習上人教法的機會。愚癡懈怠的我,更從中感受到上人、法師們的慈悲和智慧,也瞭解到如果自己一再愚癡妄念不斷,終將一事無成;如果不從內心和行為上去懺悔和去除習氣,轉貪瞋癡為戒定慧,就太辜負今生能夠接觸上人教法的因緣了。
During my adolescent and formative years in Taiwan, my life was simple and peaceful, but I feel now that those were obscure and empty days. Even my name felt foreign to me in those days. I studied civil engineering because it was a popular field at the time, without considering my own interests and inclinations. I enjoyed literature and history, so after fulfilling my military duties, naturally I didn't pursue a career in civil engineering. Later on, I was accepted into a computer training program set up by a government-run youth group. At the end of my training, my programming design abilities were inadequate, so a teacher suggested an editing (Don't change back to "editting") position for computer books at a publishing company.
In October of 1989, the Venerable Master Hua was visiting Taiwan. A good friend invited me to join him in taking refuge with the Master, so we went to Wonderful Dharma Monastery in Taoyuan County. I was given the Dharma name of Guo-Chin. However, I never earnestly practiced the Buddhadharma, nor did I carefully study the Venerable Master's instructional talks. I occasionally attended the repentance rituals held by the Dharma Realm Buddhist Books Distribution Society (DRBBDS) or the Thousand Buddhas Repentance during the Chinese New Year holiday. I really enjoyed the pure atmosphere at the Buddhist Books Society.
In 1995, after the Venerable Master passed away, I visited the Sagely City to attend the Cremation Ceremony, where I personally experienced that sense of that I was fulfilling my aspirations. However, upon returning home I also returned to my old ways. At the end of 1998, DRBBDS formed the Source of Wisdom Editing (Don't change back to "editting") Panel. The panel members were regularly exposed to the Venerable Master's teachings. I was able to experience the compassion and wisdom of the Venerable Master, as well as of all the Dharma Masters.
Furthermore, I realized that if I continued to be ignorant and untamed, I would accomplish nothing. If I did not begin to repent, in both mind and behavior, and transform my greed, anger, and delusion into precepts, concentration, and wisdom, then I would certainly be wasting this precious opportunity presented by my encounter with the Venerable Master's teachings.