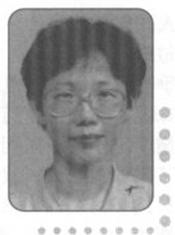 1985年6月,很意外地來萬佛聖城參加觀音七法會。首次踏入佛殿什麼也不懂,看著別人歡喜雀躍地皈依三寶,我卻偷偷在心裏打了一個妄想,要跟這位別人口中神通廣大的大德高僧講條件:如果我找到好夫君,就皈依。沒想到很快就滿願了。巧的是在我想還願時,上人恰好就在附近的金山寺,並答應為我打皈依。

當時只有我的好同修做陪,上人嚴肅地帶領我們唸了很久的經、咒。初時我尚能覆誦,漸漸地難起來,雖然聚精會神地聆聽,卻難以完整覆誦。後來根本就含糊混過去,真是羞愧至極。好不容易告一段落,上人開始很慈祥地說明替我取這個法名的意義,說我有四個「助」的任務。

當時只覺得很有道理,大概是機緣未熟,未加思索,也沒放在心上,只想我守諾言皈依了,完全沒想到要修行,及遵守師父的教導。回程時,我同修心有餘悸地說,剛才上人一直盯著他看,目光直透入他內心深處,把他看透了似地,他怕得不敢直視上人。我聽了還有點吃味兒,心想,是我皈依,怎麼上人看他呢?後來才知上人在度冬瓜鬼(魘魅鬼),從此同修能安穩地睡覺,不再被壓得透不過氣來。

兩年後兒子出生,考驗也來了;勞累、少忍耐心,我幾乎鬧得要逼同修離婚。幸好他適時提醒我「曾答應上人絕不離婚」的諾言,真是一語驚醒夢中人!因為不能離婚,所以開始克制自己,學習忍耐,自我反省,這樣常不經意地就想到對方的優點。我也是糊塗,忘了我的老伴是我當年跟上人講條件找到的,我的婚姻就此靠當年一句諾言得以延續。老實說,我們間一切的爭吵,都因為我亂使性子,不知反省,一味瞅對方的過錯造成的。過了這一關,學業、工作逐漸順利,家庭也和樂美滿;除了照顧孩子外,我們成天忙著研究工作,只為多寫幾篇文章以便升等,日子過得很單純。

上人圓寂時我並不知道,當時正為是否出任學校系主任而絞盡心思,在得失之間徘徊、痛苦。在徬徨無助時,我參加了地藏法會,這個經驗讓我體會到學佛、禮佛的好處,覺悟自己的貪與癡。在我這個浪子正想回頭學佛時,上人已入涅槃,真是福薄!大善知識何其難遇,我十年前已得遇,又蒙師尊諄諄教誨,自己竟不知珍惜,慚愧、後悔、難過之情,比失去任何人或物都要劇烈。幸蒙吳聯煇師兄一再提攜,贈送上人法寶,介紹在臺灣的分支道場,參加各種法會等等,讓我們這一家迷途的糊塗弟子走上正途,從上人的法寶中身心得以滋潤。

我調皮搗蛋的弟弟,幾年前開始經商,只知向前衝不顧後果;事業順利時奢侈浪費,很快地福報用盡,在短短一年間,接二連三地被倒了幾筆大帳。他卻像上了癮似的,明知危險卻止不住,一再遭騙,不斷向雙親求援;親人的積蓄用光了,又向朋友借,像個無底洞永遠填不滿。當我們得知時已事態嚴重,雖不斷力勸父母懸崖勒馬,帶領他們學佛,終究業重難逃,情重難斷,逃不過此劫。這兩年多來,看著慈祥又學養俱佳的父母受盡折磨,我心泣血;夾在娘家與夫家之間,我左右為難;看著多年省吃儉用存下的孩子教育金不見了,還有一筆龐大的債務等我幫忙還。我的內心是何等難捨、矛盾與恐懼!經常把自己忙到三更半夜,手都無法提筆。

待續
In June of 1985,1 happened to come to the City of Ten Thousand Bud- dhas to attend a Guanyin Session. The first time I entered the Buddha Hall, I understood nothing at all. When I saw others joyfully taking refuge with the Triple Jewel, I secretly thought to myself, "I'd like to strike a deal with this Virtuous High Master whom others say has tremendous psychic powers: If I find a good husband, then I'll take refuge." Unexpectedly, my wish came true very soon. When I decided to fulfill my promise, the Venerable Master happened to be nearby at Gold Mountain Monastery, and he agreed to transmit the Refuges to me.
At that time I was accompanied by my devoted husband. The Venerable Master solemnly led us in reciting Sutras and mantras for a long time. In the beginning I was able to follow, but gradually the recitations became more difficult, and although I concentrated my full attention on listening, it was hard for me to repeat everything. I was rather muddled during the latter part of the ceremony, to my great embarrassment. When it was finally over, the Master very kindly explained the meaning of the Dharma name he had given me, Kuo Chu ("Fruit of Helpfulness.") He said I had four duties of helping.

It sounded very reasonable to me at the time. Probably the conditions were not ripe yet, for I did not reflect upon the Venerable Master's words or keep them in mind. All that mattered was that I had fulfilled my promise and taken refuge; it never occurred to me that I should cultivate or try to follow the Master's instructions. My husband told me anxiously that the Master had been staring so hard at him that his gaze seemed to penetrate deep into his mind. The Master seemed to see right through him, and he was so scared that he didn't dare to look straight at the Master. I felt a little envious: Why was the Master staring at him when I was the one taking refuge? Later we realized that the Master had crossed over a kumbhanda (nightmare ghost), for my husband was able to sleep peacefully and never again felt pinned down and suffocated.

The test came two years later when our son was born. Exhausted and impatient, I nearly drove my husband to divorce me. Fortunately he reminded me of the promise I had made to the Venerable Master not to divorce. That woke me up from my dream. Since divorce was out of the question, I began to control myself; I learned to be patient and to reflect upon myself. Naturally, I would almost unconsciously think of my partner's good points. I had gotten so muddled that I even forgot that I had met my spouse after bargaining with the Master. Thus, due to the promise I had made years earlier, my marriage survived. In all honesty, all of our quarrels resulted from my headstrong temper, failure to reflect, and constant harping on his faults. After passing beyond that crisis, everything has become smoother in terms of our studies and work, and our family has become a harmonious and happy one. Aside from raising our children, we spend our days doing research, hoping to write more articles so we might get promoted.

When the Venerable Master passed into stillness, I didn't even know about it. I was torn trying to decide whether or not to accept an offer to be department chairperson at my university. While agonizing over the pros and cons of accepting the position and feeling very helpless, I attended an Earth Store recitation session. This experience made me see the benefits of learning Buddhism and worshipping the Buddhas, as well as my own greed and delusion. When I, this prodigal child, wanted to turn around and study Buddhism, the Master had already entered Nirvana. How scarce my blessings are! A great and wise teacher is hard to find. I had met my teacher over ten years ago, and he patiently instructed me, yet I did not cherish it at all. The remorse, regret, and despair I felt were worse than if I had lost the dearest person or possession. Fortunately, Dharma brother Wu Lianhui repeatedly supported us and sent us the Master's Dharma treasures. He introduced us to DRBA's branch temples in Taiwan, where we attended various Dharma assemblies. Thus, our family of muddled disciples slowly returned to the proper Path. Among the Master's Dharma treasures, we found nourishment for heart and soul.

My mischievous younger brother began a business a few years ago. He proceeded recklessly, without thinking of the consequences. When business was good, he was extravagant and wasteful, and soon used up his blessings. In one short year, several people defaulted on loans they had taken out with him. Yet, as if addicted, he couldn't stop despite knowing the dangers. He was repeatedly cheated, and he would always ask his parents to bail him out. Having depleted his parents' savings, he borrowed from friends, like a bottomless hole that could never be filled. The situation was very serious by the time we found out about it. We kept urging my parents to pull back from the brink of disaster and exhorting them to learn Buddhism. However, it is hard to escape heavy karma and cut off strong emotions; the calamity could not be avoided. Over the past two years, my heart bled as I watched my kindly and well-educated parents undergo countless ordeals. Caught between my own family and my in- laws, there was nothing I could do as the funds we had saved for our children's education disappeared, and we took out a huge loan that I had to help repay. My heart was filled with reluctance, contradictions, and fear. I often worked late into the night, until I could write no longer.
To be continued