自守要廉潔,予人要慷慨,這是古之明訓。慷慨仁慈者,「施恩不望報,與人不追悔。」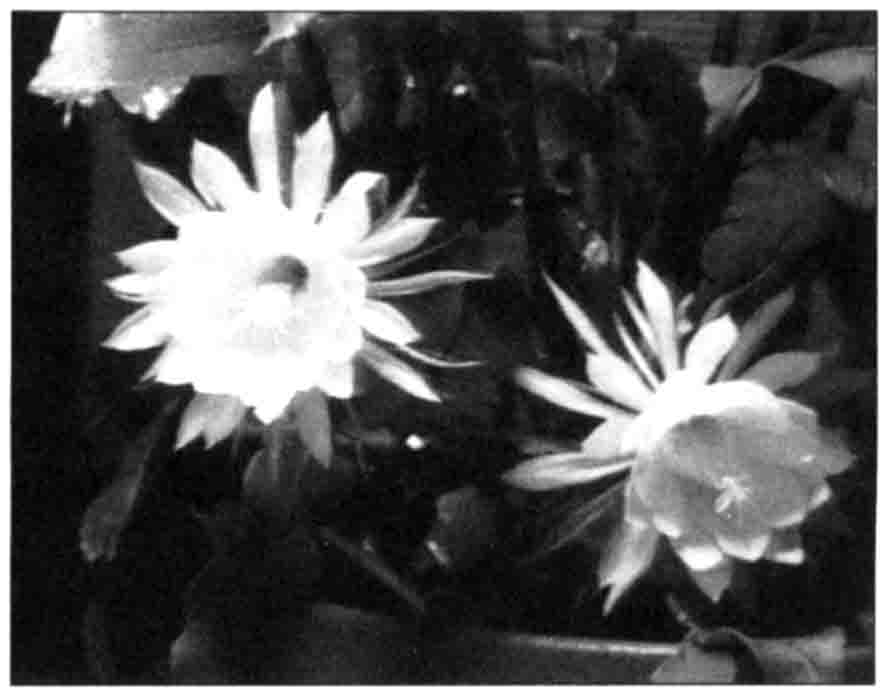 倘若沒事先問過,這就叫做偷竊。
If you don't get the owner's permission, then stealing is what you have done.
但是慷慨,必須以廉潔為基礎,如果不是自己的東西,絕不可假公濟私、借花獻佛;廉潔又必須以慷慨為作用,否則就顯得苛薄慳吝,像史記和儒林外史裏所嘲諷的那些廉吏、酷吏一樣,令人憎惡。
總之,就借貸雙方的取與事物上,要做到「一芥不以與人,一芥不以取諸人」;凡不屬於自己的,就是一粒小小芥菜子,都不敢茍且隨便。那麼取與之際,怎樣才能不茍且隨便呢?其實只不過是個「清楚明白」罷了!借方在借的時候,借什麼?借多久?都要說得明明白白,不可順手牽羊,以惡小而為之。還的時候,是否完整?是否如期?都要做到清清楚楚,不可含糊籠統,以善小而不為。俗話說:「天有不測風雲,人有旦夕禍福。」誰也保證不了自己永遠不須求助、告貸於人,所以有時勿慳吝,無時也無須忸怩;借者借得爽快,還者還得如期,不是說「有借有還,再借不難」嗎?就算不再借,我一人的信用,必能增強貸方的信心,而更樂意繼續資助他人;這豈不也是間接助人?而貸方在借出之際,只能借自己的所有物,沒有須明明白白說沒有,可以指點借方到別處告貸;千萬不要像論語中描述的那個魯國人,人家來借醋,他沒有偏不直說,還去向鄰居調借來給人,打腫臉充胖子。至於借出物收回之際,更要清清楚楚、明明白白地,不可妄加額外利息,或挾恩求索他事。
再就借貸雙方的存心而言,借方受了恩德,不可一日或忘,要常存感恩。貸方卻不可時時不忘,要無能施、所施與受施者;也就是財物借出猶如失去,不存收回的心,那麼對方歸還自己時,豈不等於是雙重的獲得?能這樣無罣礙,才會悠然自得,俯仰無愧乎天地。
倘若自己既非借方,又做不起貸方,對於他人的急難,則要感同身受,為之奔走推介,以全貸方之德,並成借方之美;若做不到這樣,最低限度,也不該因嫉妒或私怨去加以扭曲、渲染或破壞吧?但是這種人卻是到處可見。若說是「死生有命,富貴在天」,借方終能度過難關,你這麼做,豈不是違天之命、結己之怨?借方若不能度過難關,你這麼做,難道不會有「我不殺伯仁,伯仁因我而死」之悔?不會有「雪上加霜」、「落井下石」之過?自己不能助人,還要破壞他人助人,真是雙重的損失和罪過!所謂「獲罪於天,無所禱也」,人怎好不自求多福呢?
關於借貸,在莊子外物篇裏,有一個很有趣的譬喻。莊子因為不願委屈本性去做官,所以生活常陷入窘境。一日,莊子去向監河侯借糧,監河侯滿口答應:「行!我即將去收取封邑的田稅,到時再借三百金給你如何?」莊子聽了變了臉色,忿忿地說了個故事來嘲諷這位監河侯:「我來的途中,聽到呼喚聲,回頭一看,泥路上車軌碾過留下的小坑窪處,有一條奄奄一息的鮒魚在那兒掙扎。鮒魚要求我拿些水來,好讓牠活下去。我對牠說:『行啊!我將到南方去遊說吳王越王,引發西江的大水來迎候你,可以嗎?』鮒魚變了臉色,忿忿地說:『我失去我過慣常的生活環境,沒有安身立命之處。眼下我只要得到一斗一升的水,就可以活命,你卻說出這樣的話,還不如早點到乾魚店裏找我的尸體算了!』」這故事的確發人深省。
因此有感而寫下這對對聯,曰:「濟人當如急時雨,還物須似花信風。」所謂急時雨,就是救急救得及時,草木就不致枯死,則施物雖小而福德大。所謂花信風,就是言出如山,歸還有期,就像一年二十四個節氣裏,該吹什麼風、開什麼花時,就如期吹什麼風、開什麼花,都不會耽誤。我們在待人接物上,亦當如是!
We should be uncompromising with ourselves and generous with others; this is an ancient teaching of wisdom. A generous and kind person is one who "does favors for people without expecting any reward, and gives things to others without ever regretting it."
However, generosity has be to based upon honesty. If something does not belong to us, we can't take it for our personal use or borrow it to make an offering to the Buddha. Honesty needs to be applied with generosity; otherwise we will be mean and stingy like those detestably self-righteous and cruel officials criticized in the Historical Records and the Chronicles of Chinese Scholars.
In general, whether we are borrowing or loaning things, we should "not casually give away even a mustard seed, and not casually take even a mustard seed." If something does not belong to us, even if it's just a tiny mustard seed, we cannot carelessly take it or give it away. How can we avoid being careless? By making everything very clear. When we borrow something, we should state clearly what we are borrowing and how long we need to keep it. It's not acceptable to casually take something and think that petty theft is of no consequence. In returning the item, we should ask ourselves whether we are returning it intact and on time. We should be very clear about this. We can't be vague and neglect the details. There's a saying, "The weather is unpredictable; human fortune is changeable." No one can guarantee that he or she will never ask for help or borrow from others. Therefore, when you have something, don't be stingy; when you have nothing, don't be embarrassed. One should borrow things in a straightforward manner and return them by their due date. Isn't it said: "Return what you have borrowed, and you can borrow again with ease"? Even if you don't borrow again, your own trustworthiness can reinforce the confidence of the creditor, who will be more willing to lend to others in the future. Isn't that just indirectly helping others?
As lenders, we can lend only our own belongings to others. If we don't have what someone wants, we should say so clearly and maybe suggest where the person might get help. Don't act like that person from the state of Lu, described in the Confucian Analects, who pretended to be what he was not. When someone asked to borrow vinegar, he went to borrow some from a neighbor to lend to him instead of frankly saying that he didn't have any. When things are returned to us, it's even more important to be very clear and fair. We can't demand extra interest or try to get the borrower to do something for us in return for our favor.
As for the attitudes that the borrower and lender should have, the borrower should always remember the favor he has received and not forget it for a single day. The lender, on the contrary, should forget about it; he should have no thought of the giver, the receiver, or the thing given. When we lend money or things out, we should think of them as if we had lost them and not expect to get them back. Then when the borrower returns them, we'll feel as if we have gained a bonus. If we can be without attachment like this, we will always be at ease and will have a clear conscience.
Even if we ourselves are not borrowing anything and cannot afford to be lenders, we still should feel empathy for those in need and try our best to recommend them to a lender. This is a way to help lenders earn merit and help borrowers get what they need. If we aren't able to do this, at least we shouldn't twist or exaggerate the facts because of jealousy or personal grudges. Yet people are doing this everywhere. If it's true that "Life and death are determined by fate; wealth and honor are decreed by destiny," then if the person in need finally gets through the difficulties, all you've done is go against fate and cause the person to hate you. If the person doesn't survive the crisis, won't you feel as regretful as the person who said, "I didn't kill Boren, but Boren's death was because of me." Won't you be guilty of adding insult to injury and making the situation worse? You can't help someone yourself, and you want to keep others from helping him. That doubles the harm and the offense! And so it's said, "When you offend against heaven, there's no way to pray for mercy." How can people fail to do merit and create blessings?
There's an interesting analogy for borrowing and lending in Zhuang Zi's Chapter on External Matters. Because Zhuang Zi didn't want to compromise his principles and work as an official, he was often in poverty. One day, he went to borrow food from the Lord of Jianhe, who agreed right away, "Sure! I'm going to collect the farming tax on my land, and then I'll lend you three hundred taels of gold. How's that?" Upon hearing that, Zhuang Zi was furious and told a story making fun of the Lord of Jianhe: "On my way here, I heard someone calling. I looked around and saw a dying fish struggling in a pit made by carts running over the muddy road. The fish begged me to bring some water so it could survive. I told the fish, 'Sure! Let me go to the South to persuade King Wu and King Yue to release water from the mighty West River to give you a nice treat, alright?' The fish very angrily retorted, 'I've lost my normal habitat and have no place to live. Now all I want is a dipperful of water to stay alive, yet you say something like that. You might as well go look for my body in the dried fish store soon.'" This story really gives us something to ponder about.
Inspired by this story, I wrote a couplet:
In helping people, we should be like timely rain.
In returning things, we should be like seasonal flowers and winds.
Timely rain prevents trees and grasses from withering; that means we should help those in dire need right away. Even though the favors we do may be small, the merit is great. "Like seasonal flowers and winds" means that we should keep our word and return things on time, just as during each of the twenty-four solar terms in a year, certain winds blow and certain flowers bloom. It all happens according to schedule and nothing is delayed. That's how we should be in dealing with people and things!