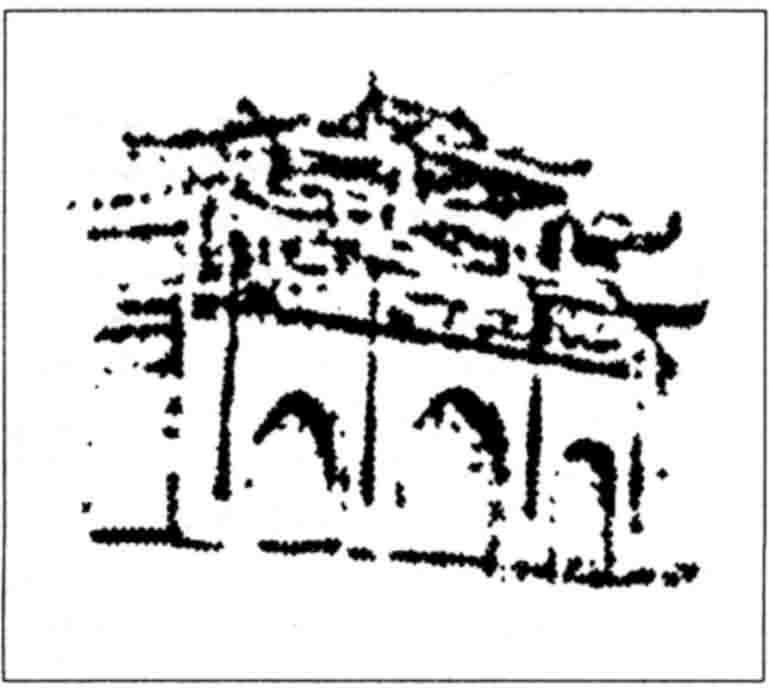 DRBA BHIKSHUNIS SPEAK AT THE UNIVERSITY OF TEXAS AT AUSTIN
法界佛教總會比丘尼講於奧斯汀德州大學
一九九六年十月底,兩位法界佛教總會的比丘尼,在奧斯汀德州停留了一週,將佛法介紹給當地大學及其他地區。我和恒賢師應邀到奧斯汀德州大學做兩場演講。我們在十月二十五號星期五抵達奧斯汀。當天傍晚,我們和學校佛學社社員約四十人,在校園內打坐片刻,並以「智慧與慈悲之教」為題,做了一段談話。之後,聽眾都表示希望「法總」明年能再派一些人過去。
在招待我們住宿的葉博士夫婦家中舉辦的兩場會議中,我和恒賢師也講了話。十月二十七日星期天,我們對一群約五十人的團體談談慈悲和素食、介紹「法總」及其所舉辦的活動,並回顧上人一九八九年訪問奧斯汀的情景。十月三十號星期三,也就是觀世音菩薩出家日這天,有一些人參加了在葉家舉行的一場慶祝儀式及午後的討論。在一席有關觀音菩薩及出家意義的簡短談話後,每個人都講述了自身與觀音菩薩的感應故事。葉太太陳述了一段念觀音菩薩聖號,而使她家人在一場翻車的車禍中,竟連一點擦傷都沒有地逃過這場災難的經過。
隔日清晨,我和恒賢師再度前往德州大學,此次是去向成人教育班的學生介紹佛法。這是一個專為有求知欲望的老年人而設計的教育課程,其學生大多是退休的教授。約兩百人的聽眾,對佛陀教義的接受力都很強,對於我們所提出的理論也能隨時心領神會。恒賢師強調許多教外人士認為佛教的修行法門,好比打坐,可以加強他們精神層次的修養,又能舒解每日的壓力。她告訴老人們,不一定要做個佛教徒,才能得到佛教修行的好處;並說明淨土念佛法門類似於天主教中某種的修行方法。當我們提及、老、病、死的痛苦時,許多老人不期然地點頭認同。這一些老人家的回應是如此熱烈,能對他們談話,實在是一件非常有價值的事情。
佛法在德州的流布,並不如加州的普遍;但是那裏很明顯地需要佛法的滋潤,因為正法可以幫助人們了解生命的奧密,並引領他們走向更美好的人生。從我們所遇到的人的回應當中看起來,相信法界佛教總會將來應該會再派遣更多的代表前往德州。
In late October, 1996, two Bhikshunis of the Dharma Realm Buddhist Association spent one week in Austin, Texas, introducing the Buddhadharma at the local university and other places. Heng Hsien Shr and I were invited to speak on two different occasions at the University of Texas at Austin. We arrived in Austin on Friday, October 25. The same evening, we attended a brief meditation on the university campus with about forty members of the university's Buddhist Association and gave a talk on "The Teaching of Wisdom and Compassion." Afterwards the listeners expressed the hope that the DRBA could send some speakers again next year.
Heng Hsien Shr and I  also spoke at two meetings that were arranged at the house of our hosts, Dr. and Mrs. Yeh. On Sunday, Oct. 27, we spoke to a gathering of about fifty people about compassion and vegetarianism, introduced DRBA and its activities, and recounted the Venerable Master's visit to Austin in 1989. The following Wednesday, Oct. 30, on the anniversary of Guanyin Bodhisattva's Leaving Home, a small group met at the Yeh's home for a ceremony and afternoon discussion. After our short talks on Guanyin Bodhisattva and the meaning of leaving home, everyone told stories of their responses from Guanyin Bodhisattva. Mrs. Yeh related how reciting Guanyin Bodhisattva name enabled her family to escape without a scratch from a car accident in which the car turned over on its side.
The next morning Heng Hsien Shr and I again went to the University of Texas, this time to introduce Buddhism to members of LAMP (Learning Activities for Mature People), an outreach program for seniors with inquiring minds, mostly retired professionals. The audience of about 200 seniors was very receptive to the teachings of the Buddha and readily understood the doctrines presented. Heng Hsien Shr emphasized that many people of other faiths look to Buddhism for practices such as meditation, which can enhance their own spiritual practice and alleviate stress in daily life. She told the elders that one need not be a Buddhist to gain benefit from Buddhist practices and related the Pure Land practice of reciting the Buddha's name to a similar practice in Catholicism. When we spoke of the sufferings of old age, sickness, and death, many of the seniors nodded and said with feeling, "You can say that again!" It was extremely rewarding to speak to such a responsive group of elders.
In Texas Buddhism is not yet as widespread as in California. Yet there is clearly a great need for the Buddha's teachings, for the proper Dharma that can help people understand the mysteries of life and guide them towards leading more wholesome lives. From the responses of the people we met, it seems likely that DRBA will be sending more delegations to Texas in the future.