宣揚妙法 化度群生 人天眼目 濁世慧燈
Propagating the wonderful Dharma, he transformed and saved all lives.
He served as eyes for gods and people, as a light of wisdom in the turbid world.
慈航倒駕 苦海渡人 菩薩大願 世界和平
He compassionately turned back his boat to save people in the sea of suffering.
Peace in the world was the great vow of this Bodhisattva.
翻譯經典 廣集群英 法雨普潤 遺教長存
To translate the scriptures, he gathered all talents.
The Dharma rain moistened universally; his teachings will remain forever.
萬眾歸命 萬佛聖城 願垂救度 再轉法輪
The myriad beings seek refuge in the Sagely City of Ten Thousand Buddhas.
We hope he will bestow salvation and turn the Dharma-wheel again.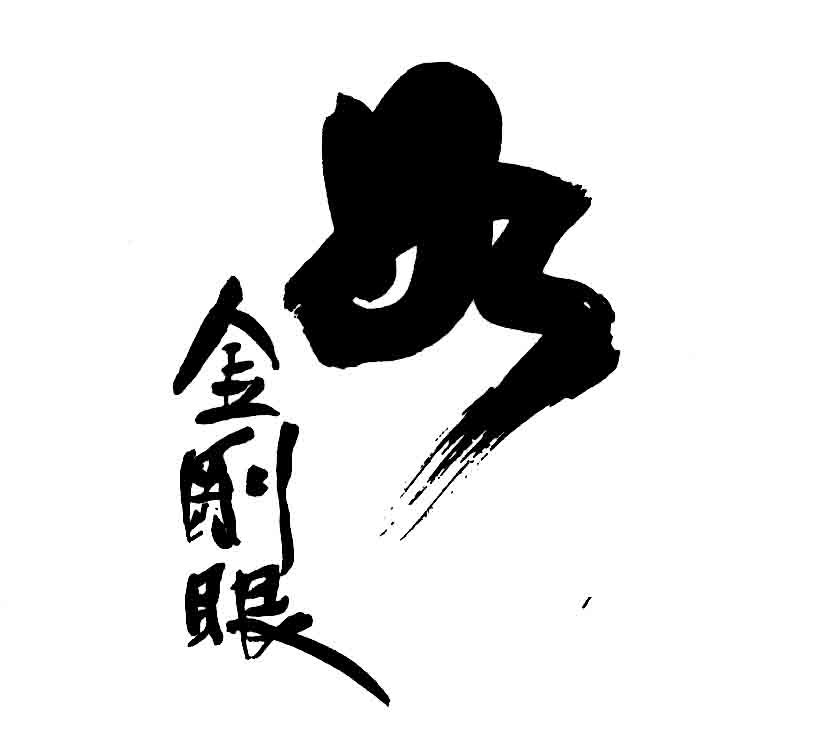 ◆宣公上人墨寶「金剛眼」
Calligraphy by the Venerable Master Hua: "The Vajra Eye."
奉法界佛教總會佛經翻譯委員會來函痛悉
宣公上人圓寂謹綴俚辭藉誌哀思
後學妙首釋昌臻沐手敬書于中國四川樂至報國寺
一九九五年七月二十九日
Upon receiving the letter from the Buddhist Text Translation Society of the Dharma Realm Buddhist Association, I learned with pain of the Venerable Master Hsuan Hua's completion of stillness. With respect I offer this poem to express my sadness and remembrance.
Written respectfully by Shi Chang Zhen of Baoguo Monastery, Lezhi County, Sichuan Province, People's               Republic of China. July 30, 1995.