布希總統鈞鑒:
我寫這封信時,美國正當歷史上的轉捩點,天災-颱風和洪水,人禍-愛死病及暴動事件的發生,在在顯現出社會的病態。我很誠懇地在此選舉年的關鍵時刻,為您的競選連任提供拙見,希望您能和以前一樣,盡自己最大的能力,不惜犧牲個人的利益,來為民服務。
總統先生,只有具備德行者才適合來領導美國。由於選民有將國內所有問題都歸咎於現任總統處理不當的積習,此時您想連任總統職位,需要付出超乎尋常的勇氣,更多自我犧牲和具有創意的新方法。我有一個新方法,可以使選民再次體會您卓越的領導能力。我並不擔心您會見怪我的坦誠相向,我建議您立願為國為民服務,而不收任何金錢上的報酬-對缺乏遠見的總統而言,這是很難做到的。
假如您使美國人民了解您將薪酬交國庫,以德來為人民服務,您必定連選得連任,我可以保證您馬到成功:更有甚者,因為不支薪,您將會使美國人民緬懷曾經領導美國通過很多考驗,使人民建立國家意識而從不計較個人報酬,被尊為民主政治之父的傑弗遜總統的道德精神,您無私的模範,將成為全球各國領袖的表率,大家必能除去私己貪念而效法您的道德勇氣。
在這危急的時刻,總統若能責無旁貸地挑起這擔子,而接受提名競選連任,必可獲得所有美國人民的尊敬:也會因大公無私,為全民謀福利的態度而當選連任。總統不支薪可以成為國會兩院議員及各級政府單位的公僕一個明確無畏的好榜樣 :世界上也因為有這樣一位有勇氣的領袖而蒙利。為此,我鼓勵您不要為今後四年總統任期內任何的個人障礙而擔心,您不為己利而累積的德行和福報,以及受您行為感動的美國人民一定會讓您連任,您真心誠意為國為民為正義,想把這份工作做好而無愧於心的態度,會使您終生受益。在這封信裡,我也想請您重視「教育」對一個民主國家的重要性,而將教育列為您施政的當務之急。一個國家其正的財富是它的學生和學校。厚植國力最好的投資,是為學生提供最完善的教育和訓練課程。國家對人民的知識和智慧投資,能幫助他們做出合理也合乎人性的決定。政府對教育訓練的投資,可以從人民以民主和平和法治的信念反應到政府的公共政策上得到回收。有受過良好教育而能明辨是非的國民,能令全國充滿和平,這就是最好的國防,那裡還需要精密的武器和強大的軍力?
相對地,假如年輕人未曾受過良好教育又充滿叛逆心,對領袖既不認同他的價值觀,也無視他的慈悲心,這些年輕人不會支持民主自由,也不會為維護憲法而努力。他們不重法紀,拋棄傳統價值觀念,反對領袖,對國家造成的破壞力,比任何外國軍隊入侵的威力還大。在此情況下,國防軍備和囤積武器的錢,都白白浪費了:最大的飛彈和速度最快的戰鬥機也亳無用武之地。因為,最危險的敵人就是我們自己缺乏知識和智慧的下一代。
總統先生,我代表美國人民,在您競選連任的關鍵時刻寫這封信,是希望能幫助您穩住陣腳。我不擔心您認為我的建議不切實際,或是我說話太直,冒犯了您。您若採用我的意見,必可當選連任。我提出這些諫言,既不求名也不求利,只是希望美國能選出一位最勝任的總統。您若採用我的意見,則美國人民可蒙其利:您若不採納,我也是盡了自己的責任。
世界所有眾生淡  財色名食睡纏身
智者能捨此五欲  出類拔萃聖明君
謹祝  
法安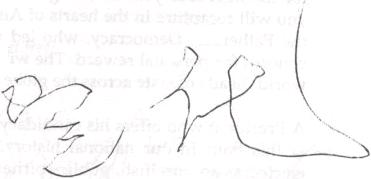 宣化
法界佛教總會主席 一九九二年九月二十五日
25 September, 1992
President George H. W. Bush
President of the United States
The White House
1600 Pennsyvania Ave. N.W.
Washington, D.C. 20500
My Dear Mr. President,
I. I write to you at a turning point in the history of this country, a time when natural disasters, such as hurricanes and floods, and human disasters, such as the AIDS epidemic, and civil lawlessness appear on all sides to testify to the troubled spirit of the land. I speak to you from my heart, and offer you my advice for re-election, at a crucial juncture in this campaign year, hoping that once again, as you have done in the past, you will spare no effort, or sacrifice in the service of the American people.
Mr. President, only a virtuous person is qualified and fit to lead this nation. Given the unfortunate, time-honored habit of our electorate to blame its incumbent leaders for any and all problems in the land, for you to be re-elected at this hour will require extraordinary courage, great self-sacrifice, and a thoroughly innovative method. I will recommend such a method to you, a principle that will renew the people's appreciation of your leadership qualities. I don't fear that you will reprimand me for speaking frankly. I urge you to do what a President with less vision would find difficult to do, and volunteer your work as Chief Executive to the nation for no monetary or in kind reward.
If you let the people of the United States know that you will return your salary, and plan to serve America purely, in the name of virtuous leadership, you will certainly be elected for the next four-year term. I guarantee your victory. What's more, by refusing a salary, you will recapture in the hearts of Americans, the virtuous spirit of Thomas Jefferson and the Fathers of Democracy, who led us through troubled times to nation-hood, without concern for personal reward. The wind of your selfless example will blow throughout the world; heads of state across the globe will be moved from greed and imitate your courage.
A President who offers his candidacy only because it is his job, his responsibility to serve at this hour in our national history, will be revered by the American people, and reelected as an unselfish, public-spirited leader whose sole concern is the well-being of his country. A President who guides the nation while refusing a salary will set a bold and clear example for every member of Congress and for public servants at all levels of government, a worthy model of unassailable, fiscal accountability. The world can only benefit from such a courageous leader. Thus I urge you to fear no personal hardship during your next four years as President. The wealth of virtue you will gain, and the admiration in the hearts of the people who will be moved by your truly righteous example, will put you in office. The peace of mind that you will gain from leading the country purely, for the sake of righteousness and a job well done, will reward you for a lifetime.
II. I wish also with this letter to emphasize the vital role of education in a Democratic nation, and urge you to make it first in your priority of concerns. Our school-children and their schools are the true wealth and talent of a nation. Providing richly for their education and training must rank among the first investments of a nation's strength. A country that invests in the knowledge and wisdom of its people prepares its citizens to make reasoned, skillful, and humane decisions. The government's investment in education will be repaid daily as the citizens respond to its policies with a love of Democracy, peace, and order. Without need for sophisticated weapons and force of arms an educated citizenry with their mature, discerning judgment and proper knowledge and values will insure a peaceful and well-defended nation.
By contrast, if young people are uneducated and rebellious, if they oppose the values and ignore the kindness of their country's leaders, they will not cherish Democratic freedom nor defend Constitutional law. The damage they will do in their ignorance by lawlessness, and by turning their backs on the values and kindness of their leaders threatens to destroy the country domestically more seriously than any foreign army could do. In this case, money spent on national defense and weapons stock-piling is money wasted; the biggest missiles and fastest fighter planes become ultimately of no use, for the most dangerous enemy will be the lack of knowledge and wisdom in the hearts of our children.
Mr. President, I write to you in this decisive phase of the campaign, on behalf of all Americans, from a wish to help you secure your rightful place at the tiller of the ship of state. I do not fear that you will find my suggestions too impractical, or my words too forthright. If you believe in my method you will certainly be reelected. I seek no recompense nor favors for my advice. I only want to elect the best President for this nation. If you accept my advice, then it will have benefited all Americans. If you do not, then I will have done my duty.
All living beings in the world, lost in confusion
Over money, sex, fame, food, and sleep, cannot get free;
A Wise One who casts off these Five Desires,
A Sage-like Ruler will become.
With best wishes for peace in the Dharma,

Venerable Master Hsuan Hua
Chairperson, Dharma Realm Buddhist Association.