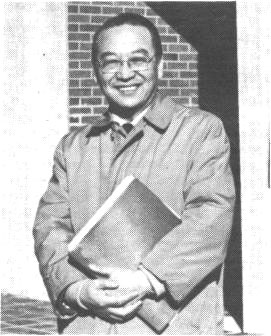 Upasaka C.T. Shen, Founder of the Institute for Advanced Studies of World Religions, headquartered in New York, has generously supported Buddhist endeavors all over the world for many years. Whenever the Sino-American Buddhist Association has experienced any difficulty Upasaka Shen has offered his support. Recently he completely donated the building in San Francisco, which houses the International Institute for the Translation of Buddhist Texts.
It is with great pleasure that the members of the Sino-American Buddhist Association endorse the appointment of Upasaka Shen as Chairperson of the Board of Directors of the Vajra Bodhi Sea Publication Society and his simultaneous appointment to the Board of Directors of Dharma Realm Buddhist University.
The entire Association extends congratulations to Upasaka Shen and anticipates fruitful years of working together to introduce to all countries of the world the profound and compassionate principles and methods of practice of the Orthodox Dharma.