NEWS FROM DHARMA REALM UNIVERSITY--NEWS FROM THE DHARMA REALM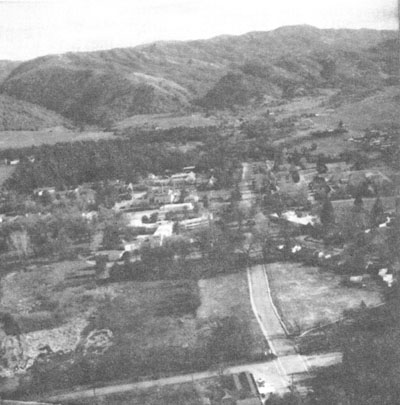 The campus turns green in the first burst of spring growth as trees and flowers brave the clear cold air to blossom.
Fruit trees and garden vegetables will soon emerge as winter semester draws to a close and summer semester starts.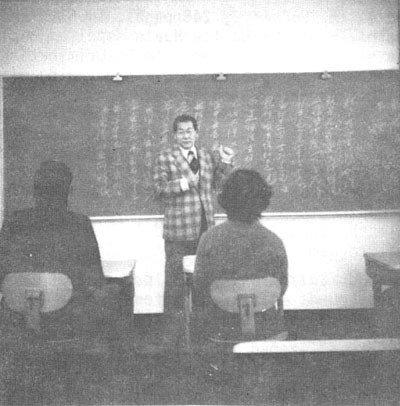 Professor Lee Hsing-Tsun lectures during
a seminar on a comparative East-West philosophy.
Summer course offerings may be taken for University credit or non-credit. Courses include:
Methods and practice of meditation (Master Hua & staff)
Sutra-study: The Avatamsaka Sutra (Master Hua)
Fundamentals of the Buddha-dharma (staff)
Beginning and advanced Chinese (staff)
Full room and board is provided for families with children, for married couples, for single adults, and for children attending the elementary summer school on their own. The three daily meals are vegetarian. Participants are asked not to bring pets and not to smoke or take intoxicants while at the City.
$525 for each four-week session (June 25-July 21 or July 28-August 25)
$425 for three weeks of study, without the Chan meditation week (June 23-July 24 or July 18-August 18)
$125 for a Chan meditation week along (July 14-21 or August 18-25)


SINO-AMERICAN BUDDHIST ASSOCIATION
GOLD MOUNTAIN MONASTERY
1731 FIFTEENTH STREET
SAN FRANCISCO, CA. 94103
RETURN POSTAGE GUARANTEED