SUMMER RETREATS 1977
The Sino- American Buddhist Association has sponsored summer sessions for many years. Each year a different Sutra or set of Sutras is explained, each year participants learn the fundamentals of orthodox Buddhist study and practice. Meditation in combination with lectures, classes, repentances, and work enables participants to sustain a high level of intensity and delve deeply into their minds and the nature of the world around them. Room, board and the necessities of life are provided, leaving participants free to explore the wonder of the Dharma in the pure and peaceful atmosphere of a Bodhimanda, a place of cultivation.
This year, the summer sessions will be retreats at the spacious City of the Ten Thousand Buddhas located in Mendocino County, California. The first retreat will run from June 26th through July 17th and be followed by a week of intensive Ch'an meditation, open to beginners and advanced cultivators. The second retreat will commence on July 24th and end on August 21st. Another week of intensive Ch'an will be held from August 21st to August 28th.
In conjunction with the adult summer retreats, a summer school for children beginning age 8 will be held at the City. (See pg. for details). Families are encouraged to come and spend the summer together in a atmosphere conducive to harmonious interaction and independent study.
Of special interest to college students will be unit credits offered through Dharma Realm Buddhist University for courses given during the summer retreats. Languages and English as a Second Language will be taught, as well as creative and practical arts.
Special projects concerning Buddhism in American Society will provide a meeting ground for ideas and plans to bring Buddhism to the western world.
The Great Compassion Dharmas of the Secret School will be taught and the powerful Shurangama Mantra will be recited daily to insure the establishment and growth of orthodox Dharma.
For details of registration write: Summer Retreat, City of Ten Thousand Buddhas, PO Box 217, Talmage, Ca., 95481.
RETREAT I: RETREAT II
June 26 Check in & orient. July 24 Check in & or.
June 27 First day of retreat. July 25 First day
July 15 Last of retreat. Aug. 19 Last day
July 16,17 Seminar Aug 20,21 Seminar
July 17-24 Ch'an session Aug21-28 Ch'an session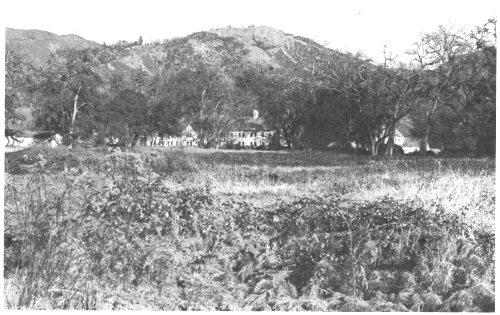 Serene hills and spacious meadows flank the tree-shaded structures of the City of Ten Thousand Buddhas.