CITY OF TEN THOUSAND BUDDHAS AT WONDERFUL ENLIGHTENMENT MOUNTAIN IS FOUNDED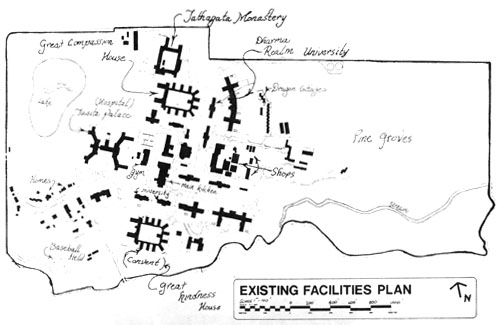 Located at Talmage, California, just south of Ukiah and about two hours north of San Francisco, is Wonderful Enlightenment Mountain, and located on the 237 acre area of that name is a complex of forty-four buildings called City of Ten Thousand Buddhas which is to become a religious, educational, and social center for world Buddhism in America.
Tathagata Monastery, located in the City of Ten Thousand Buddhas, will share with Gold Mountain Monastery, San Francisco, in hosting the precept transmission platform to be held this summer. People interested in participating in part or all of the study and practice sessions should contact Gold Mountain (the address and phone number of which is given below). All who sincerely desire to study the Buddhadharma are encouraged to attend. No prior knowledge of Buddhism is necessary.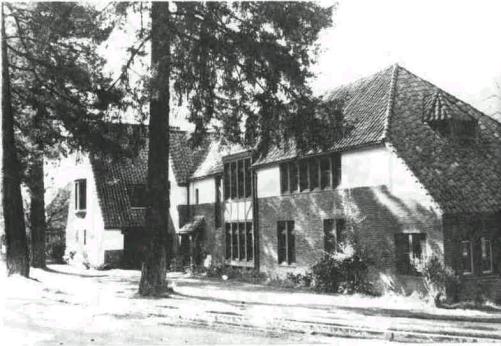 Shown above is one of the twenty-seven major buildings, which grace the city's by-ways. These large structures will be used as educational facilities, monastic quarters, a nunnery, homes for the elderly and for youths, and for vocational rehabilitation, as well as for cottage industry.
Dharma Realm University is scheduled to commence classes in the spring of 1977 at the City of Ten Thousand Buddhas, as well as at an extension in San Francisco. The University intends to provide quality education in a number of fields, with an emphasis throughout (wherever possible) on the relation between theory and actual practical application. The curriculum is divided into three main programs: a Liberal Arts and Sciences Program (degree programs in various fields of the Humanities, Social and Natural Sciences); a Practical, Creative, and Individual Arts Program; and a Buddhist Studies Program. The last will provide two types of degree programs: one tailored primarily for the Buddhist monastic community, and the other a secular Buddhist studies curriculum that does not require any individual religious commitment.
In addition to these general programs, the University will establish a translation center to teach and promote the techniques and skills of translation. The University will also establish a World Religions Center that will sponsor courses and other activities to promote both the study of the major religions of the world and mutual understanding among their adherents through increased knowledge, awareness, and personal contact.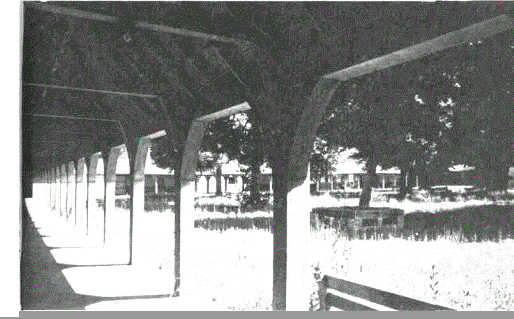 Great Kindness House comprises eleven buildings surrounding a Spanish style courtyard.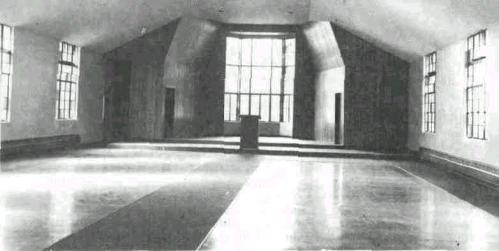 The Worship Hall at Great Compassion House

The existing facilities, including a hospital, vocational training shops, a large gymnasium, tennis courts, a baseball diamond, community and family housing and other buildings will be used for vocational rehabilitation programs, a home for runaways, a youth hostel, a home for the elderly, various cottage industries, and sports and recreational activities. The City provides an ideal environment for people from all walks of life, of all ages, national, religious, social, and racial backgrounds to dwell together and hold conventions and meetings and other events in which they may exchange ideas and unite their energies and abilities in carrying out activities to promote human welfare and world peace.

The spacious grounds, landscaped with a sampling of every species of tree grown in California, have more than a hundred acres of pine groves, meadows, and a running stream, and will soon be organically cultivated with a wide variety of fruits and vegetables.

The Sino-American Buddhist Association is now sponsoring one-day and overnight excursion tours to this new center. Visitors may come to the City of Ten Thousand Buddhas to explore the facilities with experienced guides, play, hike, picnic, relax, and meditate at their leisure in an atmosphere of serenity enhanced by Buddhist life. Transportation in a 40-capacity bus will be provided to and from San Francisco. One vegetarian meal and an afternoon talk on Buddhism in America are included. For overnight excursions, lodging is available. For details and reservations contact:

Excursion Tours, Gold Mountain Monastery, 1731 15th St., San Francisco, California, 94103; (415) 621-5202 or (415) 861-9672.

NEW YEAR'S

Today is New Year's day. Year after year, month after month, day after day, hour after hour goes by. If you try to get them back, you can't. Therefore it is said, "An inch of time is an inch of life." As time goes by, one's lifespan decreases. It's like a fish in water, which is getting lower every day. The fish is certain to die. People are that way, too. So, a year has gone by, the water's scarcer, and our lives are shorter. You must be heroically energetic, and put all your effort behind whatever task you undertake. Don't dawdle around and be excess baggage for the world.

According to the western calendar, a month has already gone by, but today is the first day of the lunar New Year. As we move into this New Year, we should become new people, and toss the old selfishness, self-interest, jealousy, obstructiveness, greed, hatred, and stupidity out into the Pacific Ocean!

We should act for the benefit of all humankind. We should work for the world and create virtue among its people and benefit all under heaven.

This is what Gold Mountain is doing now. One of my disciples just said that the Bhikshus and Bhikshunis are very busy. They are too busy to visit with people, and even too busy to sleep, too busy to eat, and too busy to concern themselves with clothing. Wouldn't you agree that they are "insanely" busy? However, this kind of insanity is insanity with the intention of rescuing the world, saving living being, and enabling all humankind to leave suffering and attain bliss. I hope everyone goes crazy like that!

Someone is thinking, "I can't do it." I know you can't do it, but I want you to do what you cannot do. You've got to do what you can do and you've also got to do what you can't do. That's being true.

And so you can believe me when I tell you that there is nothing like what you find at Gold Mountain anywhere else in the world. There's also nothing like it in the heavens or below the earth. Right now, Gold Mountain is unique in the entire Dharmarealm. All the things done at Gold Mountain are things that people in the world would never dream of doing. Consequently, no one understands the craziness of those at Gold Mountain. But, little by little, a thousand, two thousand, three thousand years from now, people will understand. TOO LATE!

Spoken by the Venerable Master Hua January 31, 1976


Truly recognize your own faults,

And don't discuss the faults of others.

Others' faults are just your own--

Being one with everyone is called great compassion.

-composed by Ch'an Master Hua