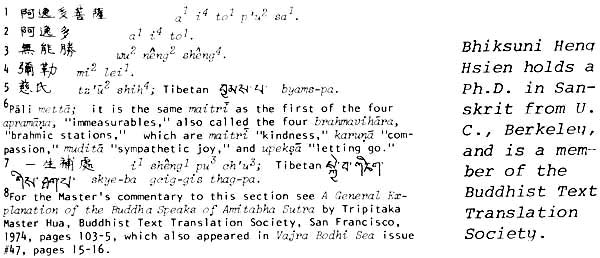 ---
LETTERS
April 24, 1974
Upasaka I Kuo-jung, President
Vajra Bodhi Sea Publication Society
Gold Mountain Monastery
1731 15th Street
San Francisco, California
Dear Upasaka:
Thank you for your recent letter. I am extremely pleased and feel greatly honored by your kind invitation to submit a contribution to the special fifth anniversary issue of Vajra Bodhi Sea. Over the summer I will write an article and submit it for your consideration well before the deadline.
Five years of publication of the only monthly journal of Buddhist studies in the Western Hemisphere is certainly a wonderful achievement. You and the others who are responsible for this splendid periodical deserve the gratitude and support of all the rest of us who have benefited from Vajra Bodhi Sea in many, many ways.
I look forward to sending you an article in the near future and sincerely wish you continued success.
Cordially,
/s/
Marion L. Matics