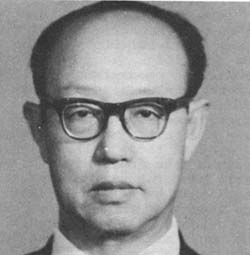 Upasaka Tsang Kuo-kuan was born on February 2, 1909, in Liao Ning, China. He attended Kio-I Ku University in Tokyo until the outset of World War II, at which time he returned to China. Later he went back to Kio-I University, and finished his Masters and Ph.D. requirements there in 1955.
By the time he was twenty-five years old Upasaka Tsang was already a full Professor at the Kyoto Industrial University where he taught Chinese and philosophy.

During his summer vacations Professor Tsang taught philosophy in the Department of Education, Teacher's College, Taiwan. He held that position for more than ten years before retiring in 1966. He also held the rank of Professor at the Pu Jen University in Taipei, a private university, which, through his influence, developed an exchange program with Kyoto University in Japan.