Dharma Realm News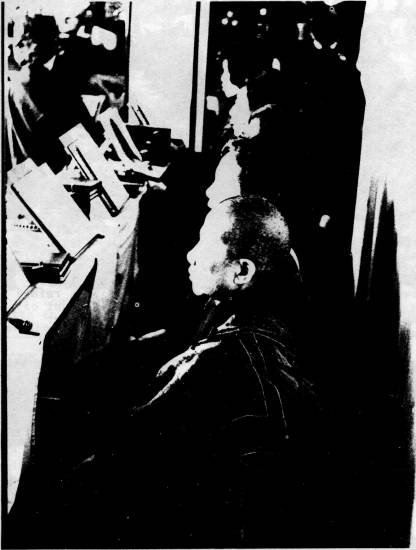 At the Buddhist Lecture Hall in Hong Kong, a branch of the Sino-American Buddhist Association, disciples meet frequently to recite Sutras, bow repentances, and recite the Buddha's name. Here they recite the Earth Store Bodhisattva Sutra, a practice which has continued every Wednesday for many years.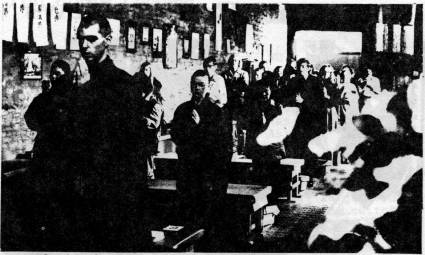 On October 27, 1974 an offering of pure food was made to the Triple Jewel at Gold Mountain Monastery by Upasaka Kuo Tung Belyea and Upasika Kuo Ch'eng Belyea on the occasion of their marriage. Preceding the marriage service they both took refuge with the Triple Jewel, along with several others who also took refuge on the 27th. They are shown here seated in front of the four-fold assembly of Gold Mountain and other guests and friends.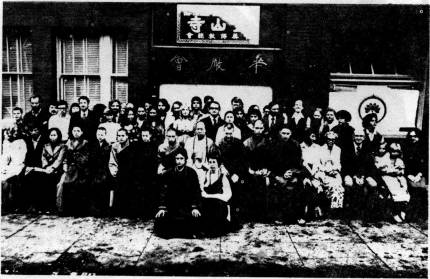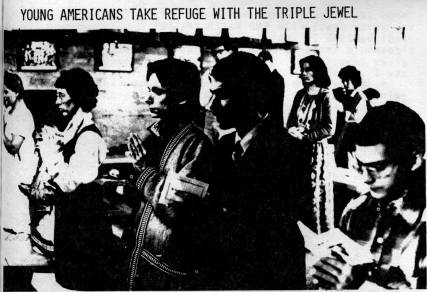 Shown above are some of those who took refuge with the Triple Jewel and became disciples of the Venerable Abbot at Gold Mountain on October 27, 1974.
---
COMMEMORATING FIVE YEARS OF PUBLICATION...
The sixtieth issue of Vajra Bodhi Sea will be a special one for many reasons. One reason is that each of the wide variety of articles, translations, original stories and poems that contributors, members of the Sangha, laymen and scholars have sent in will be included in this issue which will commemorate the fifth anniversary of publication. It will be a double-size issue, full of good Dharma. Subscribers will receive the issue as part of their subscription. Others should order individual issues quickly to obtain a prepublication discount.