Pictorial Biography of the Venerable Master Hsu Yun
With a light load his speed is doubled, #63
Composed by Venerable Master Hua
Illustrated by a student of prajna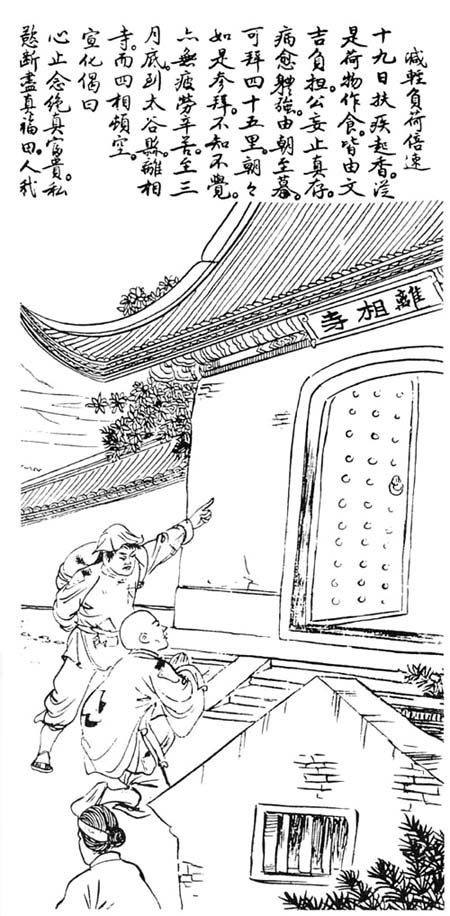 Although the Master was still somewhat ill, he started bowing again on the 19th, taking along lotus roots for food. Because Wen Chi had taken the Master's bags, his extraneous thoughts had ceased; he was able to dwell in the true. His sicknesses were gone, and his body gradually became stronger. Day after day he bowed from sunrise to sunset, covering about 15 miles per day. Although he was unaware of it, he was not plagued with fatigue. In the third month, he arrived at Li Hsiang Monastery in T'ai Ku. The four marks were suddenly empty.1
The verse says:
When the mind stops and thoughts cease then one is truly honored.
Completely ending selfish desires is the real field of blessings.
If views of "self" and "other" are gone then there is actual equality.
To put an end to toil and suffering is a majestic vow.
1The four marks refer to the view of a self, of others, of living beings, and of a lifespan.