HUNDREDS OF BUDDHISTS ATTEND BUDDHA'S
BIRTHDAY FESTIVITIES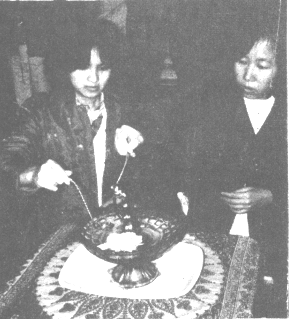 The anniversary of Shakyamuni Buddha's birthday is celebrated by bathing a image of the infant Buddha and symbolically cleansing our own self natures.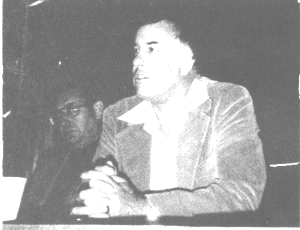 Mr. Duane Wells, Mendocino County Tax Assessor said, "I hope you will have more such celebrations and will invite the people in the area to join the festivities."


Hundreds of disciples and friends gather for a vegetarian feast at Great Compassion House, City of Ten Thousand Buddhas.
Visitors from the Bay Area rode the charter bus up to the city and arrived in the morning to join in the day's activities and return in the late afternoon to San Francisco. The next celebration will be Kuan Yin Day and reservations for bus accommodations should be made early. (Contact Gold Mountain for information).