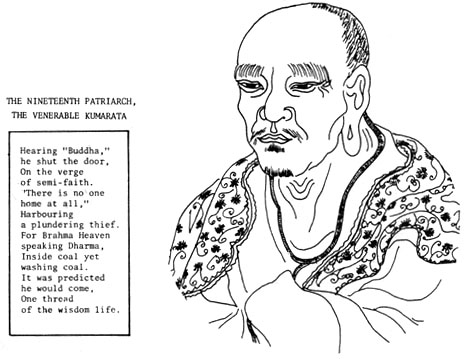 The Venerable One was a native of Kushana. When the Eighteenth Patriarch arrived the Venerable One asked him, "What group do you belong to?" The Patriarch replied, "I am a disciple of the Buddha." When he heard the name "Buddha", he immediately became alarmed and shut the door. The Patriarch kept knocking on the door for a long time.
The Venerable One said, "There is no one home at all."
The Patriarch said, "Who, then, is answering there is no one?" When the Venerable One heard those words, he knew this was an extraordinary person, and so he opened the door and let him in.