Elder Master Hsu Yun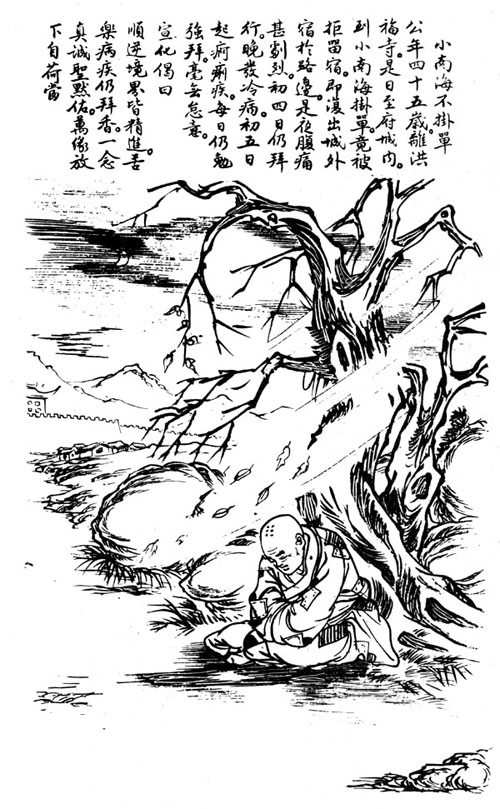 Prose and verses by Venerable Master Hua

Illustrations by a student of prajna

HE DOES NOT STAY AT HSIAO NAN HAI MONASTERY

At this time the Master was 45 years of age. He left Hung Fu Monastery to spend the evening, but was refused lodging there. He then went back outside the city walls, and spent the night next to the road. During the night, the Master developed severe stomach cramps. On the 4th day of the month he continued to bow, but in the evening, he began shivering. On the 5th, he was afflicted with dysentery. In spite of all this difficulty, he forced himself to continue bowing without the slightest indolence.

The verse says:
In smooth or obstructing situations, he always progressed with vigor.

Whether happy, sad, well, or sick, he continued to make prostrations.

With a single truly sincere thought one gains the aid of sages.

And when one lets go of the myriad states, he's totally self-reliant.